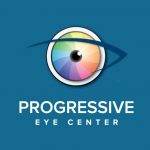 Long Business Description
Progressive Eye Center serves the Cherokee Village and surrounding areas, with two on-site eye doctors (Dr. Jerry Ellis and Dr. Trey Upton), and one remote eye doctor (Dr. Lindsey George). Dr. Jerry Ellis has owned and operated Progressive Eye Center since 1993 and has been practicing optometry since 1990, with over 32 years of experience. The clinic has an in-house optical shop, with a wide range of designer frames and high-quality lens options. Licensed opticians are also available to guide patients through the eyeglass purchase experience, as well as follow-up adjustments and repairs.
Progressive Eye Center is committed to providing top-level eye care with the aid of the most up-to-date technology in the eye care industry. Optometrists perform comprehensive eye health and vision exams, glasses and contact lens prescriptions and other related optometry services. Our goal is not only to ensure that patients have high-quality vision, but to also detect early signs of conditions such as glaucoma, cataracts, corneal ulcers, dry eye disease, diabetic eye disease, and macular degeneration.
Progressive Eye Center of Cherokee Village is conveniently located at 197 Hospital Drive, next to the Cherokee Village Emergency Room off of Highway 62/412 in the White River North Complex.
Progressive Eye Center is independently owned and operated and has multiple clinic locations throughout Arkansas.
Proudly helping patients look and see their best since 1993!
Business Address
197 Hospital Dr Ste A
72529