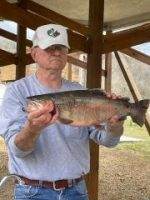 Long Business Description
Large 3 bedroom, 2 bathroom house on stilts for rental. 2 day minimum or long stay rental. Kin hen and living room with large deck for sitting on and viewing the Spring River. Fire pit�, picnic table, lawn chairs, with plenty of room inside and out. Rent through VRBO # 2493268
Business Address
52 E. Valley Dr.
Hardy, AR 72542
72542
Long Business Description
Come enjoy the beautiful sunsets off your balcony porch overlooking the river and be lulled into a relaxing state while listening to the water flowing over the rapids below. You will be steps from access to the river and walking distance from the Bufford Beach Park with swimming, play, and picnic areas and a boat launch. Property is located within minutes of 'old town" Hardy, a step back in time, with antique and specialty shops, craft stores and gift nooks.
This charming French vacation property is situated on a wooded hillside landscaped with private patio areas surrounded by gardens and a hillside stream that gently flows into a stocked koi pond. Loose yourself in the quiet and relaxing atmosphere in the well manicured grounds with seating throughout. This property is the perfect location for an intimate wedding, family vacation, reunion or retreat, to spend a honeymoon, anniversary or a romantic getaway, or the perfect base for fishing, canoeing, or rafting. These nightly/weekly rentals are the perfect place for you in historic "old town" Hardy.
The romantic Chateau Suite has a private entrance and two bedrooms decorated in French country style with queen beds/sleeps 4 and has 1 1/2 baths with a two person jetted tub. In the living area there is an electric fireplace and Dish TV with a DVD/VHS player. The living/dinning area has a kitchenette and French doors that open onto a balcony overlooking the river. Enjoy striking sunsets over the Spring River on the ironwork balcony porch. Outdoor patio with seating and fire ring.
Rustic stone Manoir, with a private entrance and grounds, was built in 1930 with private outdoor patio fireplace and seating area perfect for gatherings under the stars. Make s'mores or enjoy grilling with family and friends. Villa has two bedrooms with a full kitchen completely furnished. The living room has a romantic fireplace, large flat screen T.V. with Dish and DVD/VHS. Step into luxury in the master suite with a marble counter top and walk in shower. Beautiful arched stone architecture on the lower patio is situated underneath the spacious balcony above that is ideal for outdoors meals and while enjoying the scenic beauty from the river below.
Nearby in Cherokee Village there are two 18 hole golf courses, six swimming pools, two recreation centers, fitness center, tennis courts, horseshoe pits, three nature trails, and seven fishing and boating lakes.
Griffin park in Hardy offers Zip lines, paint ball, horseback riding, ATV/motor cycle trails and other family attractions
Business Address
133 East Riverview Road
72542