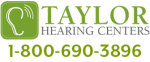 Long Business Description
Hearing solutions that are customized to each patient's individual needs.
Our Practice
Our practice prides itself on taking care of each patient as if they were our own family member to receive the best possible hearing outcome. We focus on continually serving the hearing needs of the Mountain Home, Cherokee Village, Mountain View, Heber Springs, Clinton, Jonesboro, and Memphis communities with dedicated hearing care. In this process, our practice demonstrates disciplines and values to ensure fair and personalized hearing care for each patient.
Our Commitment
Our commitment to patient care was built around the mutual agreement of honor, integrity and trust with each patient. As a part of the nationwide Audibel network, we aim to provide the greatest hearing care experience possible by abiding to the following standards that define American hearing excellence:
Comprehensive Evaluation
We evaluate your hearing, communication needs and goals for your life.
Recommend Only What Needs Recommending
Because we evaluate all your hearing and communication needs, we will recommend a treatment plan that is unique to you and designed to meet your needs.
Clear Understanding of the Hearing Journey and Results
We make sure that you understand what steps will be taken on your journey to better hearing and what the realistic outcomes are for those steps.
Seeing and Hearing the Benefit
We will verify that the hearing instruments and accessories that go with them are working and provide the benefit that you need. This verification may be done through several clinically adopted tools such as Real Ear Measurement, Speech Mapping or Sound Field Verification.
Treatment is More Than Just an Office Visit
We work with you to create a long-term treatment plan, define follow-up appointments, perform regular ongoing evaluations, and any additional care that you may need to make sure you stay satisfied with your hearing in the years to come.
Warranty for One, Warranty for All
When you work with Audibel, you are working not only with your local hearing healthcare professionals, but also the national network that will honor the warranty and support and service guarantees on all Audibel products.
Commitment for a Lifetime
All Audibel products receive free cleanings and testing for their lifetime.
Our Involvement
We support the Starkey Hearing Foundation in sharing the gift of better hearing far beyond our office walls. We continually reach out to those in need of hearing care in the community, across the country and around the globe. Our community efforts, as well as on-going participation with the Starkey Hearing Foundation, ensure that every year thousands of less fortunate individuals get the hearing care they may need. We feel that hearing is an important gift which allows us to connect to each other along with the sounds we cherish. Below is more information on the efforts we help impact locally and globally.
As a partner with Audibel, we are proud supporters of the Starkey Hearing Foundation. Over the last decade, this organization has provided more than 100,000 hearing aids to those in need around the world and they continue to rapidly grow that number every month. The Starkey Hearing Foundation also actively supports the need for hearing care domestically through their hearing aid missions and their HearNow program. To learn more visit their website.
Send Message to listing owner